Report: Street Collection 2014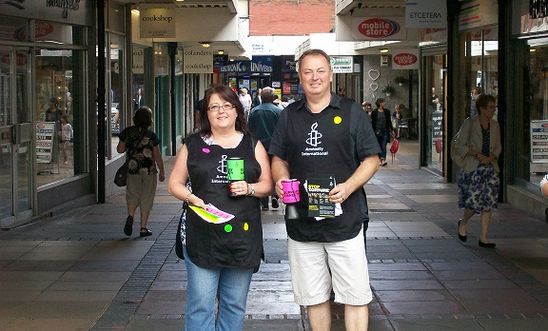 Hitchin Street Collection (14/6/2014), two volunteers collecting near the Market © Photo: CG (CC BY 4.0)
Report: Street Collection 2014
Our 2014 Street Collection on 14th June 2014 started off with cloudy, slightly gloomy weather, and then we even had a downpour for some time. There also seemed to be far fewer collectors this year. So under these circumstance the 2014 total of £287 is a very good effort, compared to last year's £377.
For more photos of our collectors see
https://picasaweb.google.com/cgresser/2014AIStreetCollectionHitchin?authuser=0&feat=directlink
Many thanks to all the collectors, and of course the generous people walking through Hitchin town centre who gave us money.
View latest posts