Report: AmnesTea (8 Dec 2013), Howgills, Letchworth GC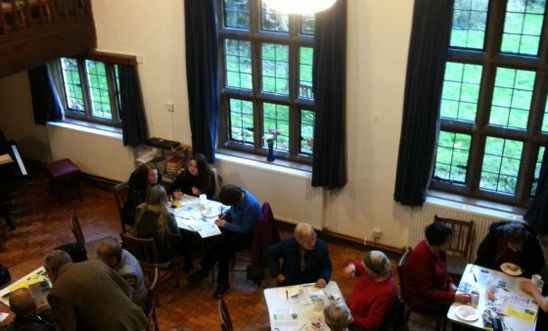 AmnesTea 2013, Howgills, Letchworth Garden City © C. Taylor-Jay
AmnesTea 2013, Howgills, Letchworth Garden City
Our AmnesTea and Write for Rights event, jointly organised with Olivia and some members of St. Christopher School's Human Rights Committee and the North Hertfordshire Amnesty International Group happened on Sunday, 8 December 2013. In total we collected 98 cards of solidarity and 33 postcards to Yorm Bopha, the human rights activist in Cambodia. Thank you to all who came and helped, and/or signed cards and assisted in eating some of the many cakes. Thank you too to Veronica for posting all the cards.
After the postage was paid we raised £232.28 for Amnesty!
Many thanks also go to Simeon May and Jon Hart for providing musical entertainment on saxophone and piano.
Howgills was a wonderful setting for this event, and we thank the wardens, Mario May and Avril Beesley, who made us very welcome.
For some more photos of the event (in very small resolutions), please go to
http://picasaweb.google.com/cgresser/AmnesTea2013HowgillsLetchworthGCSmallPhotosForWeb
If you have taken any further photos, we are happy to share them in this album.
View latest posts