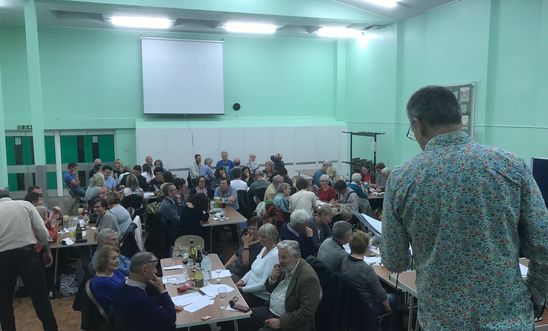 Quiz master Max Sumerhayes, and the 10 quiz teams © P. Powell
The North Herts Amnesty International Annual Quiz Night took place on Friday, 13th October 2017. It was a great evening of spectacularly hard and devious questions which ten teams fought it out to be crowned the North Herts Amnesty Quiz Team of the year. 
The event raised over £500 for Amnesty International and was hosted by our quiz master Max Summerhayes ably assisted by his daughters. 
View latest posts