Join our local photo action to Free Raif Badwai and Waleed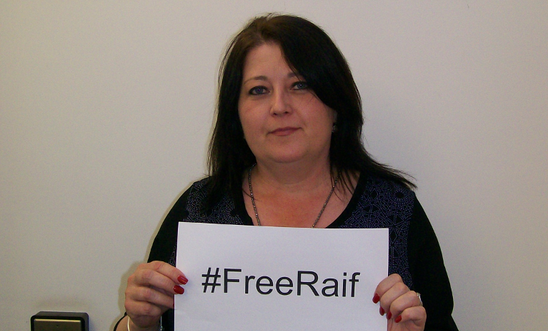 Local Group member of North Herts Group holding up FreeRaif hashtag © photographed by CG
Email us your photos to campaign to Free Raif and Free Waleed to socmednhertsai@gmx.com .
We will aim to use your photo(s) to tweet on Twitter, to raise awareness of Raif's and Waleed's plight. Below  you will find a PDF file of the signs to print out; please hold each page higher than belly level.
If you would like to give us the 140 characters for the tweet alongside your photo(s) please include these in your email.
More info about, and the AI UK's official action for, Raif can be found at
View latest posts