Helpers for stall wanted (15 August 2015, Hitchin)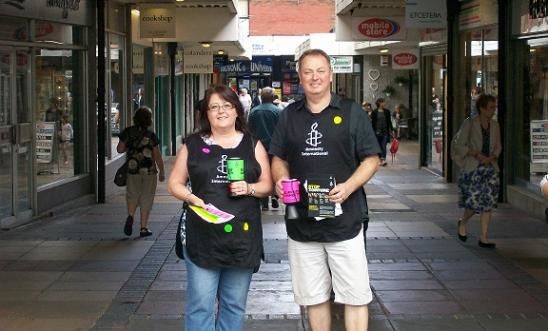 Hitchin Street Collection (14/6/2014), two volunteers collecting near the Market © Photo: CG (CC BY 4.0)
Street Collection and Stall on 15 August 2015
We have already some shifts covered for our Annual Street Collection and a campaign stall on 15th August 2015 in Hitchin, but there are still opportunities to help us between 10:00 to 15:00.
If you are able to help, please contact us as soon as possible. We normally look for a commitment of 1 hour, and some members of our group, and volunteers do 1 hour of collecting plus 1 hour of work on our stall. Don't worry if you have never volunteered for an AI stall - we'll team you up with an experienced local group member!
View latest posts