Future date for your diary: Sat 28 Sep 2013 = Comedy Night (Letchworth)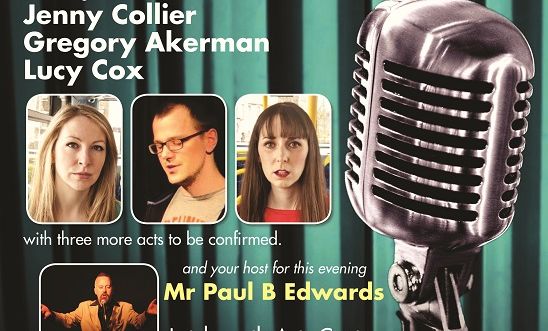 Poster for Stand Up! for Human Rights, Sat 28/9/2013, 19:30, Letchworth Arts Centre.
North Herts Amnesty International in association with lastminute.commedy have arranged another comedy night on Saturday 28th September, at the Letchworth Arts Centre (in the Arcade just off Leys Avenue, next to the Three Magnets Pub).
The doors open at 19:30; the show will start around 20:30.
Hosted by Paul B Edwards the line-up includes new act of the year winner Olaf Falafel, Duncan Hart, Jenny Collier, Gregory Akerman and Lucy Cox.
The tickets are priced at £10 and are available from the Letchworth Art Centre.
View latest posts