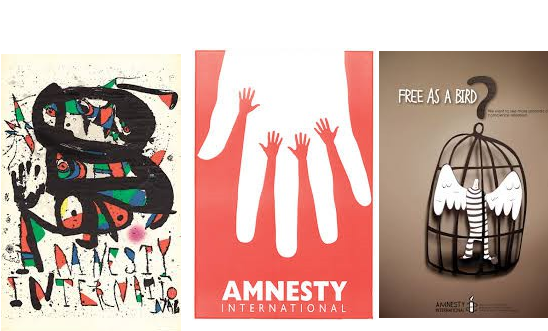 Art works for Amnesty triptych
Amnesty International has always used strong visual images to explain the
need to help prisoners of conscience throughout the world.
This year North Herts Amnesty International group is organising an art competition to raise awareness of Amnesty International and the great work that it does, and to help to raise funds.
The competition is open to anyone who would like to enter. It can take any form, including watercolour, oils, charcoal, or sculpture. The piece should be themed around your own interpretation of Amnesty International and its work. We are interested in the interpretation and style of the piece as well as the skill of the artist.
We would ask all the pieces to be completed by Saturday 30th April 2016. We will then hold an exhibition of the work in May/June 2016 and ask visitors to vote for their favourite pieces. We will also offer all the pictures to be sold, with 70% going to the artist and 30% to Amnesty International. We will publicise the winners and use them in a future poster campaign.
If you would like to contribute, please email
artworksforamnesty@gmail.com or call Phil on 07867 558580.
View latest posts