Join us for our Afternoon Tea Concert on 11 September!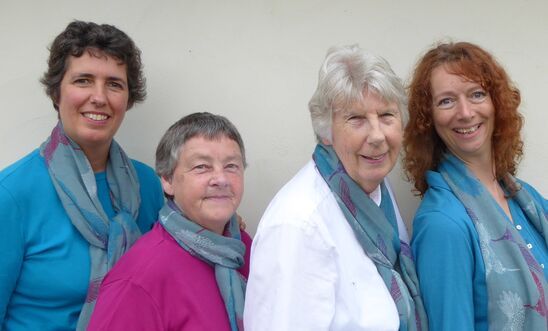 The Hummingbirds vocal quartert © Ursula Franklin
Come and listen to some live music and enjoy tea & cake, at our fund-raising Afternoon Tea Concert on Saturday 11 September at 3 pm. The Hummingbirds singing quartet will be performing an eclectic mix of folk songs, popular songs, and original compositions at St Andrew's Church in Minehead, which is a Covid-secure venue. Tickets are £7 (including refreshments) and are available from Toucan in Minehead or by phone from Cherry Bird 01984 641052.
Do join us for a relaxing afternoon and help us raise some money for Amnesty International.
Downloads
View latest posts