Stall success at Milton Keynes One World Fair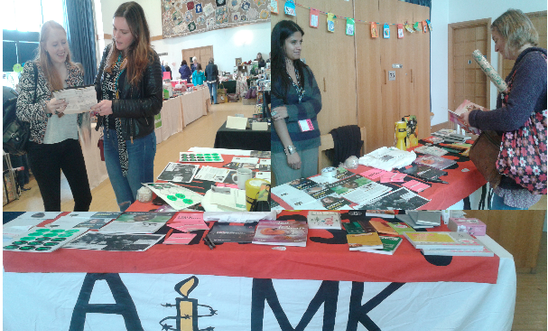 The Milton Keynes Amnesty group had a stall at the popular One World Fair on Saturday the 25 of October. Shoppers were able to meet local group members, sign our campaigns, find out more about Amnesty International and maybe buy a products from the shop!
A total of 20 postcards from the current Stop Torture campaign were signed and donations collected at the fair covered the cost of the postage.
View latest posts