September Events: Social/Fundraising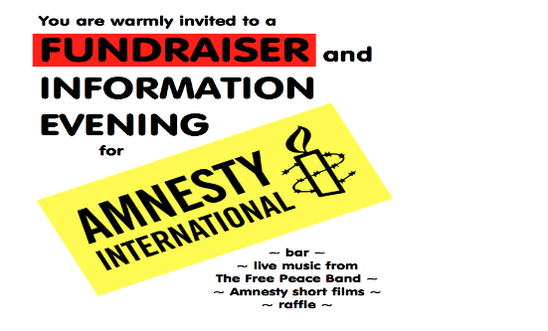 You are warmly invited to a Fundraiser and Information evening for Amnesty International.
Bar
Live Music from The Free Peace Band
Amnesty short films
When - Saturday 6th September
Venue - The Well, Newport Road, Willen MK15 9AA  Room A
Time -  7 - 9:30 pm
Cost - £5 - Tickets on the door
 Bring along a friend! We specially welcome people who don't make it for meetings, and promise we won't talk about torture, the death penalty or forced evictions all night... 
Cheers for now, and hope to see you at the fundraising event!
View latest posts