MK group commemorates Amnesty's 50th birthday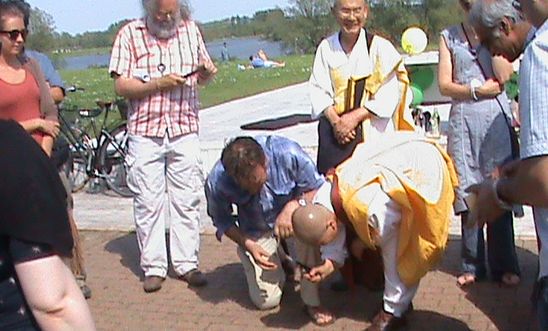 We held a very successful event on 27 May to commemorate the end of Amnesty's 50th birthday year.  Despite our best efforts to light 50 symbolic candles, the wind was too strong.  So we resorted to collective action via each taking 3 candles home to light at 10pm that night wherever we were.  We may not have been physically together in the evening but we were there in spirit!
Many thanks to the Buddhist monks at the peace pagoda in Campbell Park for their blessing to use the site.  Thanks also to Bob Corn, AI's South Midlands regional coordinator, our friend Subhi from Syria, and Suresh from the MK Tamil Forum, for their speeches.  It was an eloquent reminder of how much Amnesty has achieved in the last half century and how much there is still to do.
View latest posts