Anniversary of Anne Frank and her family arrested by Gestapo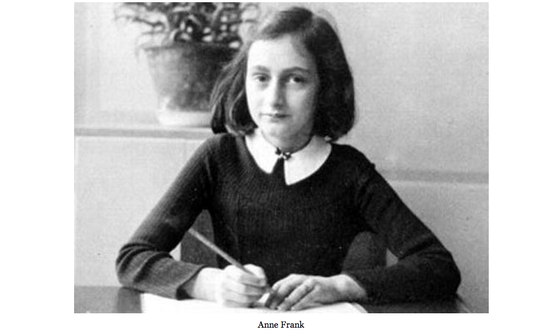 Sept 4 was the anniversary of the day in 1944 when a Dutch informer led the Gestapo to the hideout of Anne Frank and her family; it is St. Sithney's Day (the patron saint of mad dogs).
Anne Frank had the wonderful ability to share her experiences atrocities of the holocaust. Today people especially children who learn about Anne Frank, her life and legacy also learn about the human right to freedom of opinion and expression.
A spokesman for the Campaign Against the Arms Trade declared, "The government is welcoming Assad's arms suppliers to London and pushing weapons sales to other brutal dictators." The huge London arms fair runs from 10-13 September.
Rev. Dr. Keith Hebden commented, "Real, systematic and ethical change has always been sparked by prophetic witness, usually at some personal cost to the compassionate activist. There are clear moral issues at stake here. Christians and others taking nonviolent direct action will do so only after careful thought and prayer, and will be prepared to accept the consequences."
Authored by John Cornwall
View latest posts