Speaking Out for Victims of Torture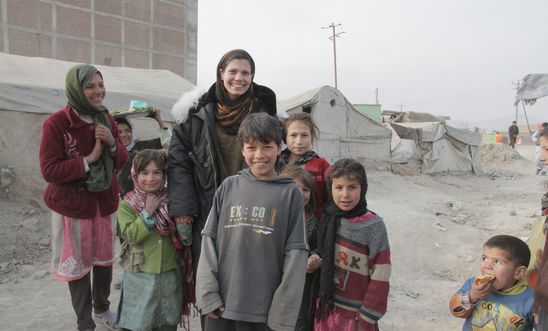 Maya Edwards visiting Afghanistan.
Tuesday 26th June 6.30pm - 9.30pm  Secular Hall
'Speaking out for Rights on the International Day for the Victims of
Torture'.
Organised in partnership with the Zimbabwean Association, Amnesty
International and Leicester CND, the evening will include a talk from Maya
Evans, testimonies from torture survivors and news of the Zimbabwean
Association's work with Parliament. The evening will start with Zimbabwean
food (suggested donation £5 or £3) and there will be songs between talks.
Peace Activist Maya Evans took the Government to the High Court in April
2010 over its complicity in the torture of Afghan detainees. She travelled
to Afghanistan last Christmas with Voices for Creative Nonviolence
(www.vcnv.org).
Whilst there she met with Afghan human rights activists and took part in
an international "Global Day of Listening" on 21 December with peace
activists from Afghanistan, Iraq, Palestine and Libya
(http://globaldaysoflistening.org).
She also met individuals who have lost family members to drone strikes and
aerial bombing. She  visited a refugee camp and saw first hand the
conditions people are living in.
For more information contact Penny Walker on 01163 199487 or email
pennywalker@riseup.net
View latest posts