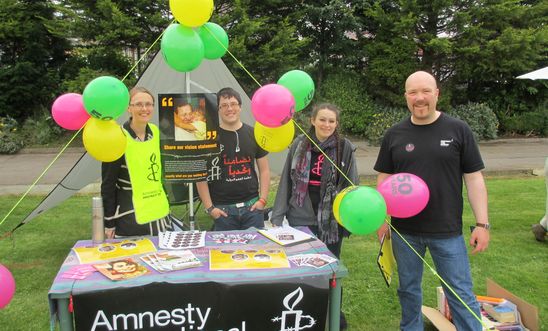 Amnesty International is a worldwide movement of people who campaign for internationally recognised human rights for all.
Our supporters are outraged by human rights abuses but inspired by hope for a better world - so we work to improve human rights through campaigning and international solidarity.
 
Email - lancaster.amnesty@googlemail.com
Meetings-  we meet on the second thursday of every month at the freinds meeting house in lancaster starting at 7:30pm everyone is welcome.