WRITE FOR RIGHTS 2012! Tuesday 11th December 6pm Dogstar, Brixton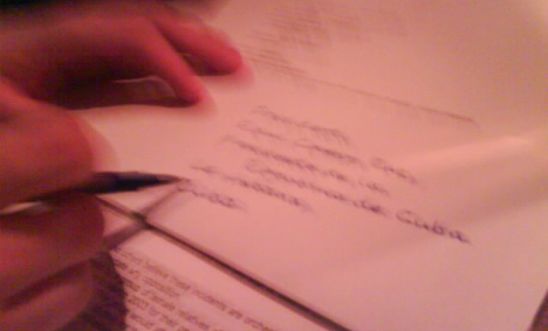 UPDATE: Many thanks to everyone who took part in this - we signed around 100 cards and raised £450 at the carol singing.
Please join us at the Dogstar in Brixton on Tuesday 11th December from 6pm to send a personal message to one or more of the individuals and communities that feature in this year's Write for Rights campaign. We'll provide all the materials and the cases. A simple card or letter brings hope and comfort to those suffering human rights abuses
We'll also be carol singing at Brixton tube station from 5pm - 7pm on the same day. You're welcome to come to both events.
The Dogstar, 389 Coldharbour Lane, London SW9 8LQ Nearest tube is Brixton (just 5 mins away) http://maps.google.com/maps?hl=en&tab=ll 
Write for Rights
These people are just like you. With mothers and fathers, sisters and brothers, and friends who miss them. Send them a message and let them know they haven't been forgotten.
See here or an updated on the 2011 cases: https://www.amnesty.org.uk/content.asp?CategoryID=12242
View latest posts