Press Release - Commemoration Mohammad Ali Taheri's 6th year imprisonment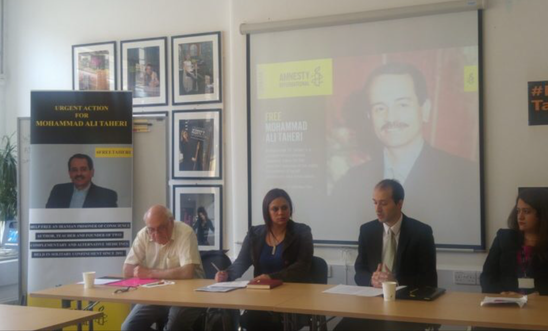 Chair: Ms Shimaa Elsayed. Speakers: Mr Hamilton Hay, Mosa Zahed, and Ms Sara Saei.
The Middle East Forum for Development commemorated the 6th anniversary of Iranian spiritual teacher Mohammad Ali Taheri's imprisonment. The event was held at the premises of Amnesty International UK in London last Sunday.
The press release can be found on the Amnesty International UK website.
View latest posts