We're off to the Ethiopian Embassy AGAIN!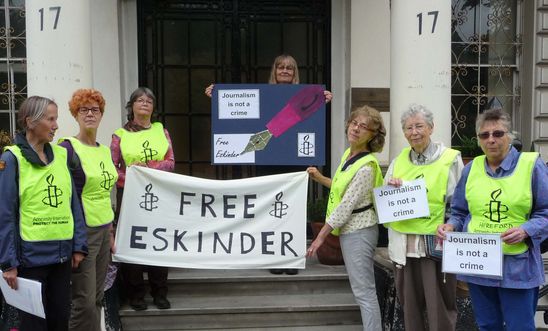 23rd May we will be at the Ethiopian Embassy - again -  to renew calls for the release of our Prisoner of Conscience, Eskinder Nega. 
On World Press Freedom Day local group members from across the country signed cards expressing their concern at the crackdown on journalists and the continued detention of Eskinder.
We are taking them all in person to deliver them to the ambassador confirming that we will not cease campaigning until he is released.
View latest posts