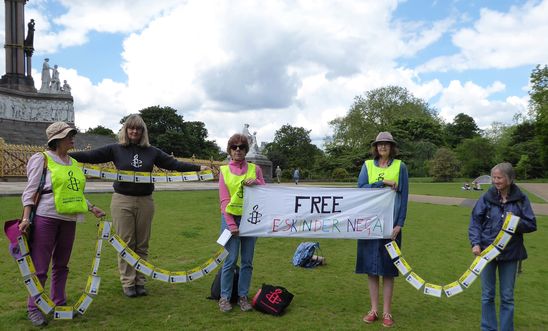 Postcard chain in Hyde Park
Groups all over the country had sent cards and petitions calling for Eskinder's release so we set off to the Ethiopian Embassy again. 
After a picnic in sunny Hyde Park and some photo opportunities to show off the strings of postcards, we called at the Embassy.  This time two of our group were allowed past the front door, through the lobby and into reception - next time we hope we can get to talk to the Ambassador himself.
The Embassy staff now appear to recognise us but we made it clear that as long as Eskinder is in prison we will continue to be calling for his release.  Freedom of expression is a human right and this is being denied to the press in Ethiopia.
View latest posts