Horsham parliamentary candidates and human rights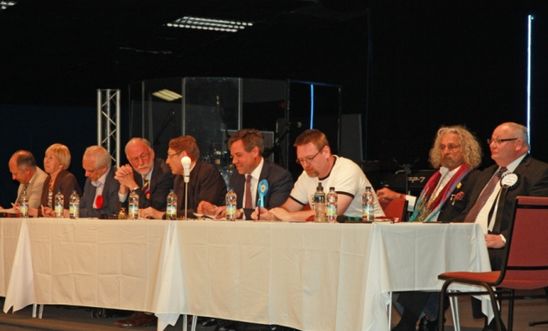 We asked our parliamentary candidates two questions:
Let us know whether you will, if elected, promote torture prevention as a priority for the Foreign and Commonwealth Office?
Can we also rely on your support for the Human Rights Act? If not, could you please explain why this is your view?
Here are the replies we have received so far....
Liberal parliamentary candidate for Horsham, Morwen Millson writes:
"I can absolutely assure you of my commitment to the Human Rights Act. I would also be very keen to promote torture prevention as a priority for the Foreign Office, though there are many other important things for the FO to consider, including the conditions affecting refugees fleeing Syria, and other parts of the Middle East and Africa.
I will certainly do my best to ensure that Britain takes an even more moral route in future years."
James Smith standing for Something New for Horsham says:
"Torture, as a breach of fundamental human rights, is incompatible with a civilised society. We cannot condone torture, or support countries that we know to use it. However, we don't always live up to this; for instance, our shocking involvement in the US extraordinary rendition program that intentionally delivered suspected terrorists to countries that would use torture.
We need to take a firm stance on torture, domestically and internationally. We should not be delivering aid to governments that use it, and the FCO should certainly work to reduce torture across the world wherever it can.
I am firmly on the side of the Human Rights Act, and the European Court of Human Rights. I would like to see a written UK constitution that explicitly includes those rights into the very core of our law and of our society. I reject the idea that the HRA and ECHR are somehow stealing our sovereignty and acting as a criminals' charter. The true test of any law is how you apply it when it helps someone you don't like. The same is true of democracy.
The international statements and agreements on human rights are some of the highest points of our civilisation, and we must do everything we can to defend them and not slip backwards away from the light."
Jeremy Quin , Conservative parliamentary candidate for Horsham replies:
"Human Rights will I am certain continue to be a major issue in coming years as the impact of a whole series of issues are felt: we are already seeing some of the consequences of these in the horrific scenes in the Mediterranean.  
In my view fundamental human rights are a hallmark of a democratic society.
The Conservative Party is clear that torture and other forms of human rights abuse are wrong and that's why we are working with other countries and organisations to prevent torture by funding projects to make criminal justice systems fairer. We are also working to improve the human rights of women and girls around the world by tackling issues such as sexual violence in war and Female Genital Mutilation.
The UK government supports human rights, democracy and good governance around the world to increase Britain's security, to protect British citizens overseas, and to secure political freedom globally. There is, as you know, discussion around the UK's Human Rights Act and how it is implemented.  I do believe British Courts continue to have a strong record, established over many years, on protecting Human Rights and I am convinced that this would in no way be adversely impacted were an alternative Act, as has been mooted, be put in its place."
Roger Arthur UKIP parliamentary candidate sent us this reply
"I oppose the use of torture and will continue to do so.
I support the concept of a British Bill of Rights, in which our own Courts rule supreme.
Hopefully this is clear, but please let me know if you need any further information."
Labour parliamentary candidate Martyn Davis writes:
"I fully support the Human Rights Act. I cannot understand why anyone would not. In addition I support the Robben Island Guidelines, not just within the African Continent, but worldwide. I would fully support the prevention of torture as being a priority for the foreign and commonwealth Office.
I am happy to come and speak with your group if you would wish me to."
View latest posts