Exciting New Event for Refugee Week 2017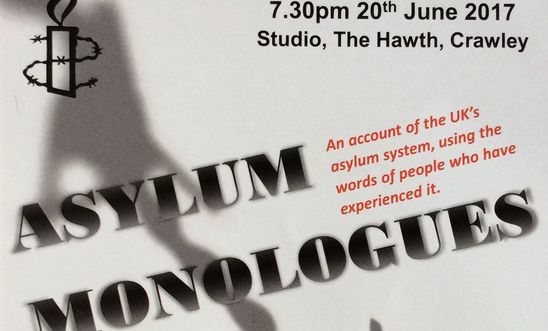 Two wonderful offers of help for our group have been received: the use of the studio at the Hawth Theatre in Crawley and the services of the theatre group, Move.
This means that we can stage a performance of the Asylum Monologues, a really powerful and moving account of the UK's asylum system.
7.30 20th June 2017
Tickets are now on sale: https://tinyurl.com/asylum-monologues.
Please book a seat now and bring your friends.
View latest posts