George Orwell Inspired Sponsored Walk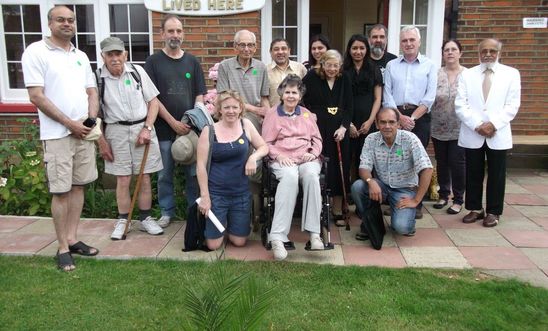 Every year the group has a sponsored walk, with members walking around Ruislip Lido/Woods or Denham Country Park.
This year the group enjoyed a gentle stroll through the Norman Leddy Memorial Gardens in Hayes, Barra Hall Park, and went to the Fountain House Hotel in Hayes.
The Ali family who run the hotel provided warm hospitality and excellent refreshments. Group member Les gave a fascinating talk about the life and works of George Orwell, who (as Eric Blair) spent two years as school master at what is now the hotel. Les's knowledge was trumped by that of Geoffrey Stevens, who was one of his pupils. Geoffrey still lives in Hayes.
John McDonnell MP met us at the hotel.

There was much mirth when Les quoted some of George Orwell's views about Hayes and its inhabitants.
View latest posts