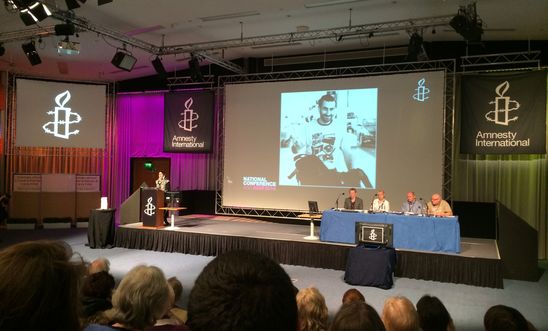 AIUK National AGM, Edinburgh 2014
The Amnesty Hillingdon April monthly meeting was held on Monday 28 April and had a packed agenda.
Our group representative who attended the AIUK National AGM held in Edinburgh gave us a summary of the highlights of the two day conference.  We discussed the outcomes of the resolutions and other key events from the AGM.
We also spent some time planning which campaigns to support for 2014, as well signing the monthly action from Central African Republic.
Some exciting events coming up in our calendar include:
Ickenham Festival, Sat 14th June
Sponsored Walk, Sun 22 June
Garden Party, Sun 6 July
Hayes Carnival, Sat 12 July
If you want to help out with any of these events where we will be fundraising or publicising Amnesty International's work, please get in touch!
View latest posts