Acceptance, Tolerance and Inclusion, more please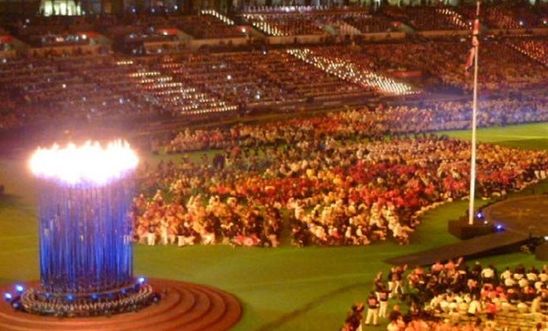 For me the Olympics and Paralympics demonstrated what can be achieved when Countries and people work together; cooperation, acceptance, tolerance and inclusion.
I went to the Paralympics and the atmosphere was fantastic.  My hands hurt with all the clapping.
We all clapped when the athletes came out. We clapped to cheer them on as they performed. We clapped for the winners and we clapped as the athletics left the stadium. We clapped when they received their metals and we all stood up respectfully when national anthems were played.
It did not matter what Country the athletes were from, we, the crowd, supported them. Obviously there were more claps and cheers for team GB.
I think we all appreciated the fact that the athletes were individuals who had worked hard, and in most cases without much previous recognition, to achieve the best they could, for themselves, their families and their Country.
I thought it was great that Countries that do not have a great relationship with the UK, sent their athletes, and the UK made them feel welcome.
Some Countries which did not have any qualifying athletes were allowed to send wildcards, so that they could participate in an event were dreams come true.
Yes, there has been criticism that very few Countries were allowed a wildcard. It is also true that the Games may have temporarily diverted our attention from events happening around the world, but I think, within the UK at least, we will be more accepting and tolerant of people different from us.
I overheard a young woman on a bus saying, watching the Paralympics made her wonder what she and her friends were doing with their lives. I understood perfectly what she meant.
Truth be told, I was one of the people who was not looking forward to the Games. I felt that the money would have been better spent on the NHS, education etc. However the moment the Games started I fully supported them. I loved the spirit of acceptance, tolerance and inclusion which the Games generated.
It is a shame that the cooperation between the member Countries does not in some cases extend beyond the Games.
Cooperation, acceptance, tolerance and inclusion, can I have some more please.
                                                                                                                                                       Authored by Jacqueline Akakpo
View latest posts