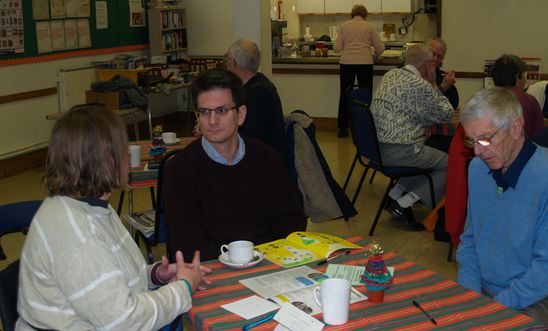 Steve Baker talks to Michelle and Ian © Copyright Andrew Eastwood
Our AmnesTEA event was held at Wesley Methodist Church, Priory Road on Saturday 7 December, 10-12.
We were joined by our MP, Steve Baker. A total of 23 cards were written as part of the Write for Rights campaign. We raised over £70 from a combination of card sales, donations and our share of the money raised by the church for teas and coffees.
View latest posts