Next meeting, new venue and an update!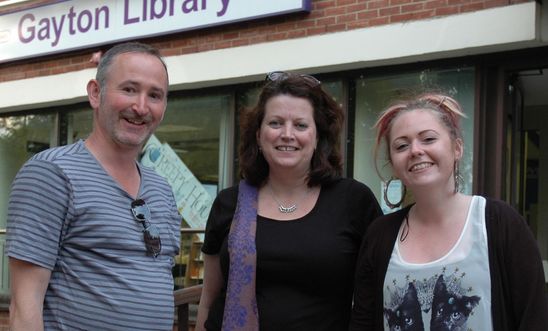 With our second meeting out of the way, the brand spanking new Harrow group is starting to take shape!
We have been busily working on setting up the new group, when and where to meet etc and have decided that the current venue is a bit too 'formal' for us friendly Harrovians!! A new venue with plenty of cake (there should always be cake) has been found so we will be holding our next meeting at Papa Gateaux on Tuesday 8th October from 7pm onwards!
At the next meeting we will be discussing and catching up on the work we have individually been doing regarding prisoners of conscience in Azerbaijan, Write for Rights and our individual case file. As well as this, we will be discussing plans for actions on campaigning for women's rights in Afghanistan. We will also be getting involved with fundraising for Amnesty International and the crucial work that they do and hope to have a special guest who will give us some great advice on this.
So please do come along and get involved in Harrow's local Amnesty International Group! Tuesday 8th October 7pm at Papa Gateaux 4 Cumberland Court Princes Drive Harrow HA1 4UD.
Meanwhile why not follow us on Twitter! https://twitter.com/HarrowAmnesty If you would like to get involved in the local group but can't make a meeting then email us at harrowamnesty@gmail.com to keep in touch
View latest posts