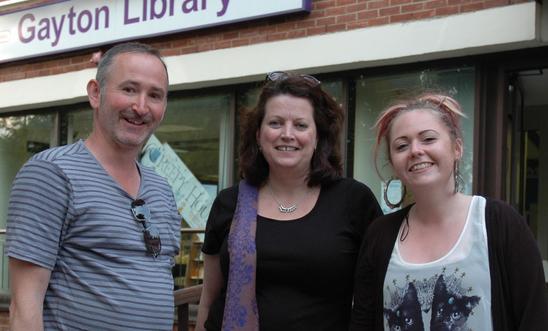 The first members of the new Harrow Group..... (l to r) Glen Hearnden, Rosie O'Connor and Stephanie Bradley
Welcome to Harrow Group website.
Amnesty  International  is  a  global  movement  of  more  than  3  million  supporters  and  activists  who  campaign  for  internationally  recognised  human rights  to  be  respected  and  protected. 
One  of  the  main  strengths  of  Amnesty  International's  campaigning  work  lies  in  its  Local  Groups  of  activists  based  in  cities,  towns  and  rural  areas  throughout  the  UK  with  Harrow  now  becoming  a  part  of  this  network. 
Harrow's  local  Amnesty  International  group  meets  once  a  month  and  would  like  to  invite  Harrow  residents  to  become  a  part of  the  global  fight  for Human  Rights.   
Informal meeting, come along and support Amnesty Harrow.
The next meeting of the new Harrow group is to take place at -
Papa Gateaux
4, Cumberland Court


Princes Drive


Harrow




HA1 4UD
Tuesday 12th November, at 7.00pm
We meet on the 2nd Tuesday of every month.
To join the local group or for more information about how you can get involved please contact -