How we got on at Greenbelt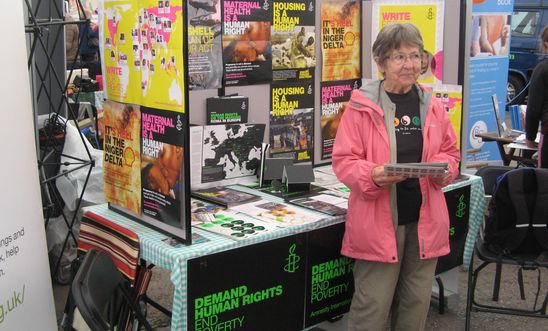 Joan tries not to think about the mud outside.
For the past few years we have run a very successful stall at the Greenbelt Festival at Cheltenham Racecourse over the August bank holiday. We usually get a good response from festivalgoers - quite a few are Amnesty members - and this year was another success (although it was a bit wet).
View latest posts