Group News, Reviews and notification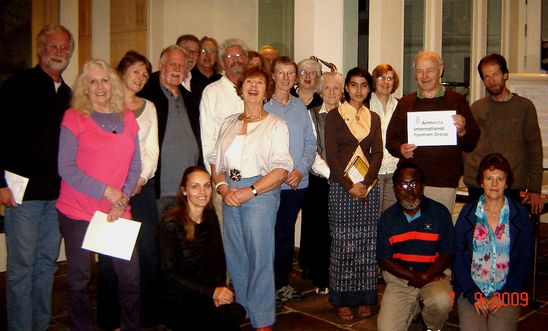 Farnham AI
Farnham Amnesty Group - Meeting 1st October 2012
Speaker  Hao Tran on Human Rights in Vietnam at St Andrew's Church – The Pavilion   7.30 for 8.00pm start
Human rights in Vietnam have long been a matter of much controversy between the Government of Vietnam and some international human rights organizations and Western governments, particularly that of the United States. Under the current constitution the Communist Party of Vietnam is the only one allowed to rule, the operation of all other political parties being outlawed: with obvious implications in terms of political freedom. Other human rights issues concern freedom of association, freedom of speech and freedom of the press.
Amnesty's 2012 Report on human rights in the country said:-
Harsh repression of dissidents continued, with severe restrictions on freedom of expression, association and peaceful assembly. Critics of government policies were targeted, including social and political activists. At least nine dissident trials took place, with 20 defendants. Vaguely worded provisions of the 1999 Penal Code were used to, in effect, criminalize peaceful political and social dissent. The government continued to censor the internet, although use of social networking sites reportedly increased as people used circumvention tools to bypass restrictions. Dozens of prisoners of conscience remained in prison. Religious and ethnic groups perceived to be opposing the government continued to face human rights violations. According to media reports, 23 people were sentenced to death and five executed; the true numbers are believed to be higher. Official statistics on the death penalty remained classified.
Further information can be obtained by following the link http://www.amnesty.org/en/region/viet-nam/report-2012
 Farnham Amnesty  has long supported prisoners of conscience in Vietnam and is currently campaigning for the release of Nguyen Xuan Nghia and Tran Huynh Duy Thus. 
~~~~~~~~~~~~~~~~~~~~~~~~~~~~~~~~~~~~~~~~~~~~~~~~~~~~~~~~
View latest posts