Film Night: The Railway Man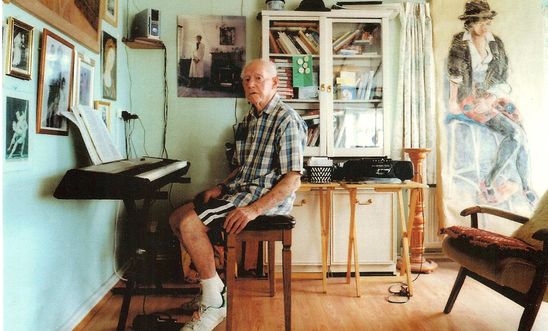 On 20th September we showed the film The Railway Man at the Lecture Theatre, The Old Palace, in Ely. Starring Colin Firth & Nicole Kidman, the film is based on the true story of Eric Lomax, a British Army officer forced to work on the Thai-Burma railway during World War II. In 1995, he set out to meet one of his tormentors, Takashi Nagase, and ultimately found reconciliation, forgiveness, and an unlikely friendship.
Although the film was excellent, the highlight of the evening was the special guest appearance by 95 year old John Lowe. He was 23 years old and a gunner (private) in the 5th Field Regiment Royal Artillery (coincidentally, the same regiment as Eric Lomax) when he was taken prisoner by the Japanese in Singapore in 1942. From Changi POW camp he was transported to Taiwan and then to the coal mines on the Japanese island of Hokkaido. There, fed only on rice and seaweed, he worked 12-hour shifts as a dynamiter until the camp was liberated after the surrender of Japan in 1945. Like Eric Lomax, John has also returned to visit Japan, and he feels no animosity towards the Japanese today.
John answered questions from the audience, and spoke eloquently of the hardship of his captivity, of his subsequent career in the theatre, and of his love of ballet, which he began learning at the age of 80. John believes his experiences as a prisoner of war left him with extraordinary resilience and zest for life, and his closing message to the audience was "never give up." The audience was also able to view some of John's very powerful drawings of prison camp life. For more background on John's remarkable life, see:
http://www.dailymail.co.uk/news/article-2005395/Old-Age-Pirouetter-A-VERY-sprightly-91-Japanese-PoW-Britains-oldest-ballet-dancer.html
The film night raised £306 for Amnesty from film and raffle ticket sales, and donations. 
View latest posts