Afghanistan and Women's Rights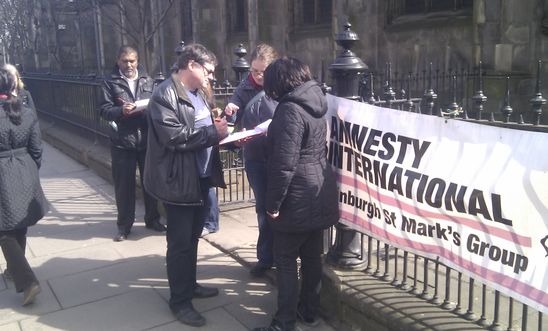 In 2014 NATO will pull its troops out of Afghanistan. Since the invasion and the overthrow of the Taliban, conditions have undoubtedly improved for women in the country (one might argue they could not have become much worse)[1]. From the girls now able to go to school, women in parliament, and the start of slow progress protecting those at risk from their own families. A BBC report [2] notes that even the existence of women's refuges is progress in a country where the women "now sheltering behind its walls would probably have been killed for bringing shame on their families [under the Taliban]." 
However, law inforcement still appears to be less interested in protecting women and more interested in their control [3]. As the handover continues, the progress made seems to be going into reverse [4]. Karzai's tacit support for an edict calling for many taliban-style restrictions, produced by the Ulema Council, has caused deep concern [5].
This backward slide is not inevitable. Members of parliament have criticised Karzai's statement, Ahmad Shah Behzad said that it "is against the constitution, against human rights and against women's rights." Meanwhile, grassroots protests demanding an end to impunity have been growing [6]. It is vital that international pressure is put on the government in Afganistan, and the coalition countries put their resources and influence into protecting the gains made in women's rights.
On Saturday, April 13th the St. Mark's Amnesty group were out on Princes Street, Edinburgh, getting signatures for the Amnesty International petititon to add to this pressure, and to spread the word about the campaign and the issue. You can help too, by signing the petition online. The future of women's rights in Afghanistan is in the balance.
[1] Elizabeth Rubin. 'Veiled Rebellion', National Geographic Magazine. December 2010.
[2] http://news.bbc.co.uk/1/hi/programmes/from_our_own_correspondent/871831…
[3] http://www.irinnews.org/Report/88349/AFGHANISTAN-Women-s-rights-trample…
[4] http://www.guardian.co.uk/world/2012/mar/06/hamid-karzai-afghanistan-wo…
[5] http://www.guardian.co.uk/world/2012/mar/05/afghanistan-women?newsfeed=…
[6] https://www.facebook.com/media/set/?set=a.423435887708247.116873.189854…
View latest posts