Prisoner Sunday/Write for Rights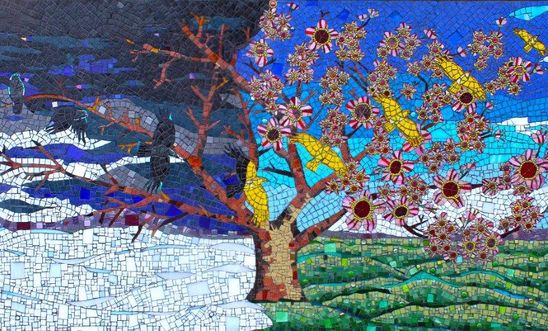 Erlstoke Prison Mosaic unveiled. © Mike McClelland
To end Prison Week in November, our local Amnesty group helped to organise a service at St John's in Devizes.
The focal point was a talk by an artist who, through his own art-work described the experience of prison life. The mosaic which is mounted on a wall at Erlestoke Prison, was also something in which he was involved. It was created by artists, prisoners and victims and is based on the principles of restorative justice. The service was an opportunity to promote the work both of Amnesty and also the local 'Friends of Erlestoke Prison'
The following week, a group about a dozen of us met to join in the annual 'Write for Rights' campaign. Over 80 letters and cards were written to, and on behalf of oppressed groups, prisoners of conscience and their families.
View latest posts