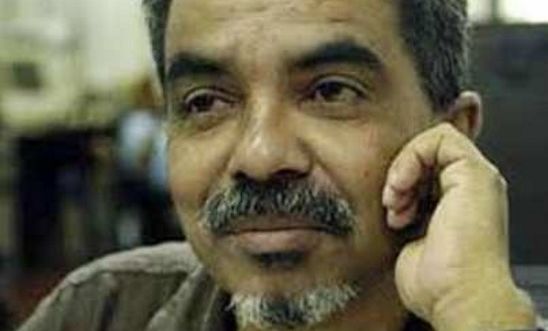 Jerry Allen, AI country co-ordinator for Sri Lanka and Bangladesh, came to our February meeting and gave a talk on the human rights situation in those countries.  He talked about the indigenous people in those regions and how they are often ignored and considered as below the caste system and therefore suffer much discrimination.
Jerry also spoke on individuals at risk such as Journalist Prageeth Eknaligoda who disappeared in 2010 in Sri Lanka, presumably taken by government forces. Prageeth's wife and AI have campaigned for his release ever since. See the case notes below.
Jerry spoke about the widespread use of child soldiers and the impact this has had on the children themselves and their families.
Journalist 'Disappeared' since 2010
Sri Lankan journalist Prageeth Eknaligoda has been missing for nearly five years. 
On 24 January 2010, he left work at the Lanka-e-News office but never arrived home.  Amnesty believes he was subjected to enforced disappearance due to his work as a journalist and outspoken criticism of the authorities.  He had declared his support for one of the main opposition candidates for the presidential elections, due to take place two days after he disappeared.  Since then his wife Sandya Eknaligoda has been campaigning for truth and justice for her husband, as well as other victims of enforced disappearance in Sri Lanka.  However, official investigations have been ineffective and his whereabouts are still unknown.
To take action visit www.amnesty.org.uk/prageeth.
View latest posts