We're at the Chippy Festival!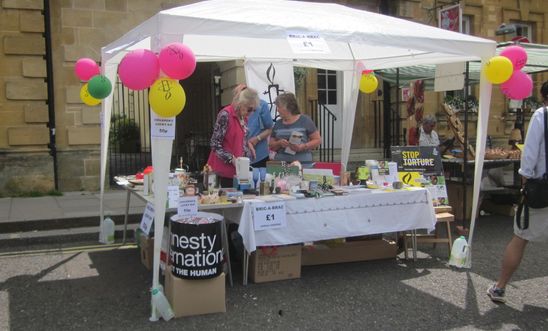 Something for everyone! © Photo by Kate
Great weather!  A great day out for all the family!  And The Chipping Norton Amnesty International Group are catering for everyone! 
A Lucky Dip for the children; drinks for the thirsty; bric-a-brac for a bargain; information about our Stop Torture campaign and case cards to sign.  It is lovely to see people of all ages and many nationalities taking an interest in our stand.  Our volunteers are spreading the word about Amnesty International to locals and visitors alike.
View latest posts