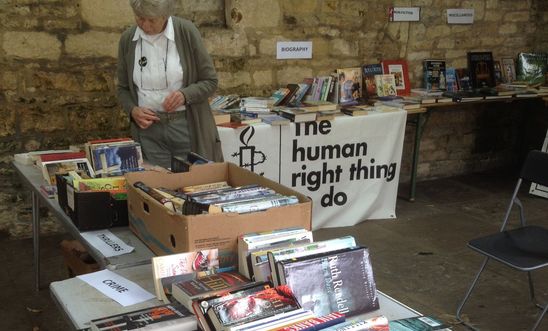 Books aplenty!
Thanks go to all who donated to our street collection in Chipping Norton and who donated or purchased lots of second-hand books for our stall in Burford.  This month we've already raised another £325.
That we have again had a presence in two of our local towns, reminding locals and visitors of the work of Amnesty International, is perhaps as valuable as the money.  Our 'presenteeism' draws attention to the fact that there is something we all can do to help protect the Human Rights of individuals in war-torn and flood-prone parts of the world and of those living under oppressive regimes.
Thanks to everyone who volunteered to shake a tin, or to organise, set up, staff or clear up our bookstall.  Your time was well spent!
View latest posts