Our newly appointed Regional Rep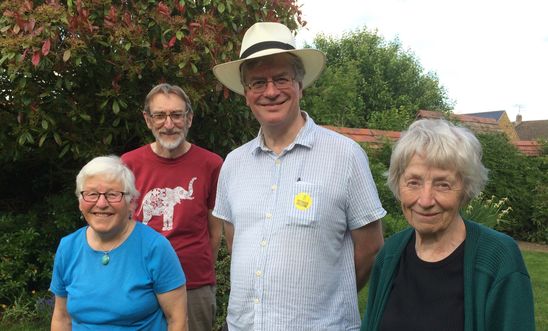 Group members with our new Regional Rep.
Congratulations to Ian Myson who takes on the role of Regional Representative for the South Midlands, of which our Group is part.  Ian, who is a member of the Banbury Group and previously the Bloxham Group, has long been a friend of the Chipping Norton Group and we warmly welcome his appointment. 
Group members John, Heather, Barbara and Kate recently spent time with Ian at the Banbury Group's Summer Garden Party - hence the photograph!
One of Ian's first jobs is to organise our Regional Conference: the date and venue are to be announced shortly.  If you would like to participate do let us know.  It is bound to be an enjoyable and useful experience.
View latest posts