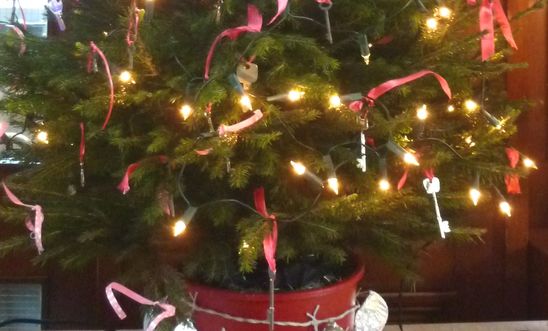 A sneak preview of our Christmas Tree to whet your appetite for more
Our creative members have come up with a brilliant idea, beautifully executed, to make ours a stand-out tree at this year's Christmas Tree Festival. 
Competition is provided by some 65 trees, decorated by local organisations, schools, charities and businesses.  Visitors are invited to vote for their favourite - and we've made it an easy choice for you!
The trees are all on display in Chipping Norton's Methodist Church on West Street.  The festival opening ceremony is on Thursday 3rd December at 6pm and thereafter the church and hall are open to visitors at the following times:
Thursday 6 - 9 pm
Friday  2 - 8 pm
Saturday 10 am - 8 pm
Sunday 1 - 5 pm
View latest posts