How much do you know about "Human Rights"?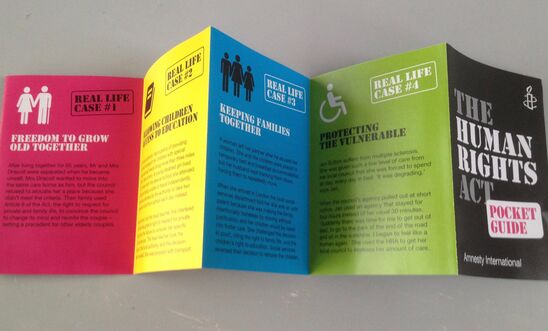 Enough to know when they are being denied or abused?
Enough to advise someone else that their rights may be being threatened?
When someone mentions "Human Rights" do you immediately think of people in other countries?
What rights do people in the UK have?
What rights do you have? Do you feel that any of your rights are under threat?
We are starting to make plans for our contribution to the Amnesty Festival of Social Justice that is planned for Central England during the 6-week period from 1st April to 16th May next year and we propose to focus on "Education" - yours and ours! Let's become better informed and raise "Human Rights" up the agenda. And let's try to promote a better understanding of Human Rights amongst our supporters and the general public.
It is likely that we shall still be keeping our distance and relying on "virtual" interactions. So we are considering how we can promote the Human Rights agenda more effectively in our area.
For starters, perhaps take a look at everyone's Human Rights as set out in Universal Declaration of Human Rights (UDHR) adopted by the United Nations on 10 December, 1948.  (You can access this by clicking the link on this page, under "Related".)  Did you know for example that, according to Article 25: "Everyone has the right to a standard of living adequate for the health and well-being of himself and of his family, including food, clothing, housing and medical care and necessary social services, and the right to security in the event of unemployment, sickness, disability, widowhood, old age or other lack of livelihood in circumstances beyond his control."?
Or, if that seems a bit of a mouthful, take a look at Amnesty's simplified version of the UDHR.
Let's learn more about all this!
View latest posts