Enjoying meetings - virtually!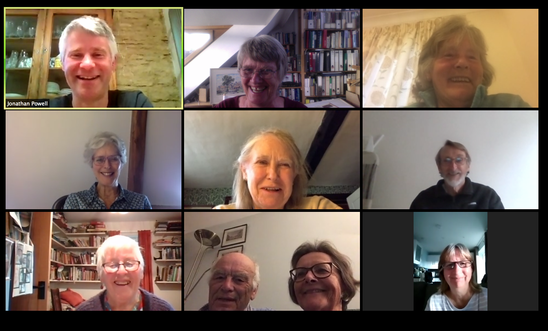 Members of the Chippy Group enjoy learning about Twitter
In the absence of our regular programme of face to face meetings Chipping Norton group members are enjoying seeing each other on line.  As we get accustomed to the technologies and the peculiarities of Zoom, Webex and MS Teams, we are able to appreciate some of the advantages of virtual meetings. 
As a Group we have 'met' on line 3 times: we have learnt how to make good use of Twitter in our Amnesty campaigning, increased our understanding of International Human Rights Law and, yesterday, heard from Richard Crosfield (AIUK's Country Co-ordinator for Colombia, Argentina and Brazil) about the desperate situation in Brazil.
One advantage of the virtual world is that our members have been able to pursue their particular interests and participate in meetings and webinars run by other Amnesty Groups and by Headquarters.  Subjects have included the situation in Angola where pastoralist communities face violation of their land rights, the the links between business, the military and human rights abuses in Myanmar, and Racism in the UK.
For some of us, more time at home - and on-line - has meant we have increased our own campaigning activity, signing more petitions, sending more emails to authorities who we believe to be in breach of Human Rights obligations, lobbying for the release of Prisoners of Conscience, and writing to our MP, Robert Courts about a variety of issues of concern.  Sadly there is a seemingly endless list for us to tackle.
If you would like to join our Group or to keep better informed about forthcoming virtual meetings and human rights issues and concerns, ring Val on 01608 645036.
View latest posts