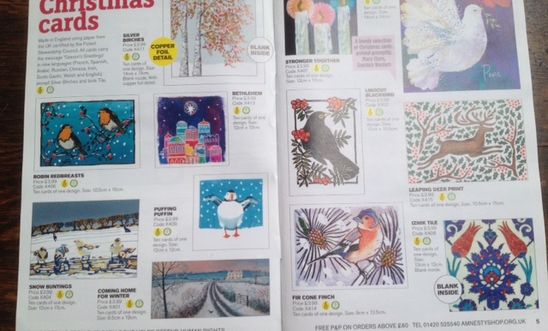 It is that time of year already!  It's time to buy your Amnesty Christmas cards.  You have at least 3 chances to make your selection. The Chipping Norton Amnesty Group will be selling cards:
in Burford on Saturday 14th October from 10:00 till 12:30 in the lovely setting of Burford Parish Church
 
in Charlbury on Saturday November 10th from 10:00 am to 12 noon, in the Corner House
 
in Chipping Norton on Friday 8th December from 4 p.m. during the town's Late Night Christmas Shopping bonanza
And look out for - and vote for - our Amnesty tree at the always delightful Christmas Tree Festival in Chipping Norton's Methodist Church.
View latest posts