Chippy street collection - a success!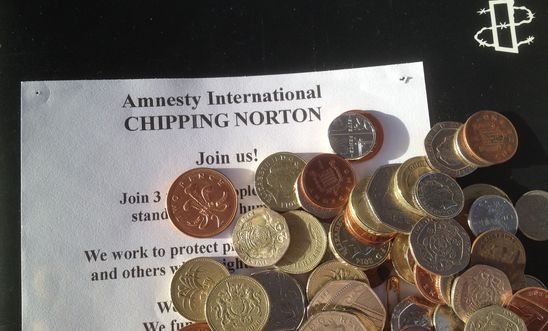 It was not raining but it was a cool morning for our Chipping Norton street collection which, for the first time, was held on a Wednesday.  There seemed to be fewer people in town but evidently they dug deeper into their pockets and it is pleasing to report that we collected £240.  This compares favourably with the £265 and £232 collected in Chippy in 2015 and 2014 respectively.
Thanks go to all who volunteered to shake a tin and to Heather and Kaye for organising us.  We know that the more collectors we have positioned around town, the more money we collect.  So please volunteer to help with our next street collection in Witney on Saturday 22nd October: contact Barbara on 01608 643750.
View latest posts