Chipping Norton Group Members meet with David Cameron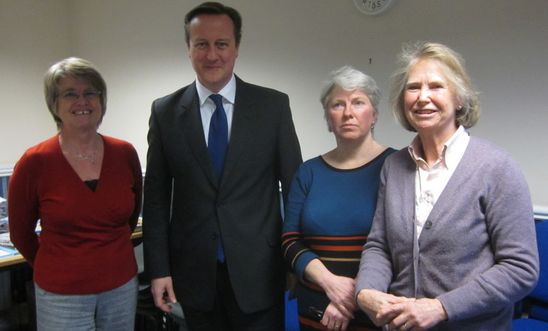 Kate Ward, Tricia Seaton and Felicity Ziegler with David Cameron - he's the tall one.
Members of the Chipping Norton Amnesty Group met with David Cameron at his constituency office in Witney on the afternoon of Friday 6th February to discuss the Conservative Party's stance on the UK's Human Rights Act, and the ramifications of their position for both the UK and our standing in Europe and the rest of the world. 
A full report will be given to next Thursday's Group meeting - 7:30 in Chipping Norton Lower Town Hall on 12th February.  Do come and hear all about it and help us to decide what next.
View latest posts