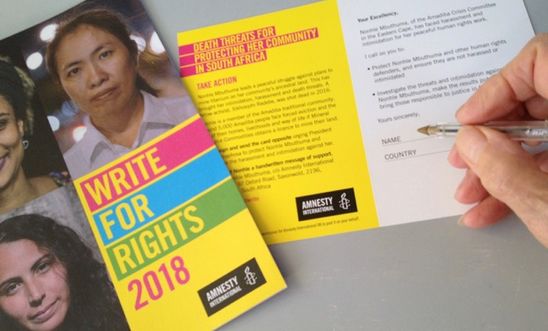 Writing for Rights
Today, 10th December, we celebrate the 70th Anniversary of the UN Declaration of Human Rights.
We are reminded that this is a milestone document which establishes the equal dignity and worth of every person, regardless of race, colour, religion, sex, language, political or other opinion, national or social origin, property, birth or other status. 
The Universal Declaration of Human Rights empowers us all. The principles enshrined in the Declaration are as relevant today as they were in 1948. We need to stand up for our own rights and those of others. We can take action in our own daily lives, to uphold the rights that protect us all and thereby promote the kinship of all human beings.
What will you be doing today?
View latest posts