Busy preparing for the festive season!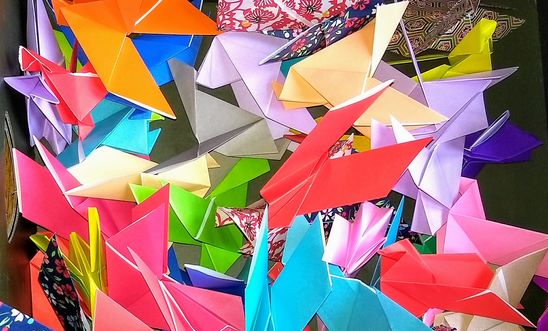 Origami doves waiting to roost in our Christmas tree
We're getting ready for the festive season!  We are planning our stall and raffle for "Christmas in Chippy" and collecting items for hampers which will be raffle prizes.  Find us in the Co-op arcade on Friday 8th December from 4-9 p.m. 
And we will have an Amnestree in the Methodist Church's Christmas tree festival; this will be open to the public from Thursday November 30th to Sunday December 3rd, in the church and hall. Come and see the many trees, decorated by various local clubs, charities and businesses - and cast your vote for the Amnestree!  Five members of our Group enjoyed an Origami Workshop, led by our Chipping Norton resident expert, Yen Yang, and between us made the 46 colourful peace doves in this photograph; come and admire them on our tree.
If you'd like to know more about the Chipping Norton Amnesty Group, do ring Val on 01608 645036.
View latest posts