Thursday 8th October: Workshop on anti-death penalty campaigning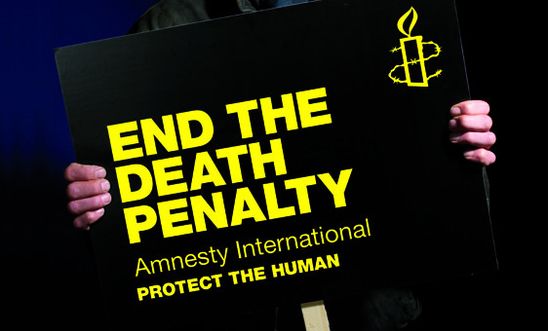 Come and join us for a workshop at the Jesus Lane Friends' Meeting House at 7.30pm on campaigning against the death penalty worldwide. We shall be looking the facts and trends and exploring arguments that are made both for and against.
The workshop will consist of a short illustrated presentation giving information on countries' use of the death penalty, methods and trends with specific examples. This will be followed by a discussion (in small groups) about the key arguments for and against and how to deal with challenging questions.
There are a lot of misconceptions about the death penalty and the pattern of practice has changed significantly recently. It is very important that both activists and other members of the public form their views on up-to-date accurate information.
It is possible to make a difference by campaigning both for individuals and for changes in law and practice - e.g. recent campaigning has resulted in European countries refusing to send chemicals for lethal injection to the US with a consequent reduction in the number of state killings there.
The workshop will be led by Sarah Oliver, an experienced Amnesty trainer who has been campaigning against the death penalty for 30 years and has visited death row in the US.
On the International Day against the Death Penalty, 10th October, the group is planning a street action in Market Square. All are welcome to take part and details of this action will be discussed at the workshop.
After the workshop the Amnesty International Cambridge City group's campaigns meeting will be held. All are welcome. We will discuss the campaigns that the group is involved in and decide on future events and actions. There will also be letters for signing. 
Thursday 8th October
Jesus Lane Friends' Meeting House, 12 Jesus Ln, CB5 8BA Cambridge
7.30pm
More information: amnestycambridge@gmail.com
View latest posts