Regional Amnesty International Conference: Women's Rights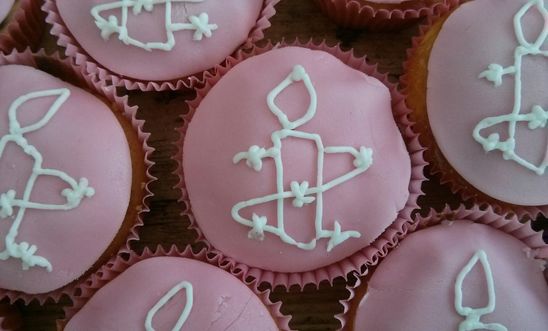 Saturday 6th February, Jesus Lane Friends' Meeting House, Cambridge
PLEASE NOTE: This conference is now fully booked.  If you wish to be added to the waiting list, click here. 
There are many human rights that are routinely denied to women and girls because of their gender. This day will focus on many women's human rights issues, and especially on how we can make a difference together. All are welcome to attend and to contribute.
Keynote speaker: Azza Soliman
We are very fortunate to have as a keynote speaker women's human rights defender Azza Soliman, co-founder of the Center for Egyptian's Women's Legal Assistance (CEWLA). CEWLA is a leading Egyptian women's lawyers group that advances women's rights through the law. It provides legal aid, mainly to impoverished women, and advocates against female genital mutilation (FGM), 'honor crimes' and discriminatory divorce laws.
Azza Soliman was one of 17 witnesses who came forward to give evidence about the killing of Shaimaa al-Sabbagh, an activist and poet who was shot dead on 24 January 2015 by the Egyptian security forces during the dispersal of a peaceful march in Cairo. The witnesses subsequently got "charged with taking part in an unauthorized protest" and were potentially facing up to 5 years in jail. (More information here). Both Amnesty and Action Aid took up their plight and respectively started an urgent action and a petition. Only last autumn Azza Soliman and others were acquitted.   
Workshops
Artist Hilary Cox Condron will lead on an all-day-drop-in workshop in making a "My Body My Rights" Banner, which will be used in Cambridge in the coming months.
Three other workshop take place in the morning:
·         Amnesty's "My Body My Rights" campaign: taking action for reproductive and sexual health rights across the globe, especially with regards to access to contraception in Burkino Faso.
·         Women in Politics: From lobbying to the unexpected rise of the Women's Equality Party and the limited suffrage of women in Saudi Arabia, how do women make a difference in politics?   
·         Everyday feminism: How to stand up for gender equality in everyday life
Panel discussion: Campaigning for Women on the Move
We are in the midst of a global refugee crisis – bigger than at any time since the Second World War, and many women and girls struggle to find sanctuary. Furthermore women who are on the move, either because of war or other reasons, are often at great risk of human rights abuses such as rape, sexual abuse and trafficking.  A panel consisting of experts through activism, research or personal experience on seeking refuge and trafficking will discuss current issues and how to we can make a difference.
Panel members from Amnesty, Women for Refugee Women, talking about the campaign against detention entitled "Set her Free" and others.
Call to Action & stalls
During the day there will be opportunities to sign letters and petitions and find out how campaigning makes a difference in the past, present and future. After the panel discussion a whole hour will be dedicated to find out from all the workshops, as well as others how we can make a difference.
Cupcake competition
This competition aims to reclaim the cupcake for women's rights! Who can express best in sugar and butter what women's rights are about? Which feminist cupcake has the best campaigning message?
Anyone (not just conference participants) can take part. More details can be found here. Cupcakes will be sold at the end of the day, and of course they'll taste much better than any other cupcake!
Conference programme:
9.45     Registration opens, coffee & tea. Sign up for the workshops
10:30   Welcome & keynote speech by Azza Soliman followed by questions
11:30   Mini-break 
11:45   Workshops
12.45   Lunch & stalls, with 1-1.45pm lunchtime meeting with Sarah O'Grady, Chair of the Amnesty International UK board
2pm     Panel discussion: Women on the Move
3pm     Call to Action
4 to 4.30pm   Cupcakes, refreshments, further networking and action
Registration & waiting list
This conference is now fully booked. Due to fire regulations we can not accept any more bookings. If you would like to be added to the waiting list, please click here.  You will be contacted if, due to cancellations, places will become available. 
If you have registered for this conference, and have any questions, please contact us on amnestycambridgecity@gmail.com . 
Please note that this conference is being organised by volunteers and that all monies raised will go to Amnesty International UK after costs and expenses have been paid.
Attendance by 14-17 year olds
The conference is open to anybody over the age of 14. However, those aged 14-17 can only attend with parental consent. A form will be e-mailed once registration is completed. Parents and guardians should be aware that this conference will discuss sexual violence and issues such as access to contraception, abortion, FGM and other human right violations which may be upsetting to your son or daughter. We therefore ask parents/guardians to carefully consider if this conference is suitable for their child. Upon arrival your child will be introduced to one of the conference organisers with whom they can speak if they so wish. 
Venue & getting there
Jesus Lane Friends' Meeting House ,12 Jesus Lane Cambridge UK CB5 8BA
Getting to the Meeting House
The Meeting house is at
at the corner of Jesus Lane and Park Street near the city centre (next to the ADC Theatre).
Cycle: There is a large cycle park immediately outside the Meeting House.
Bus: Many city and country routes pass near the Meeting House. Drummer Street bus station is within ten minutes' walk.
Blue Badge holders: Approach via Jesus Lane only and park in the designated bay opposite 6—11 Jesus Lane.
View latest posts