Regional Amnesty Conference: Our Rights in Today's Climate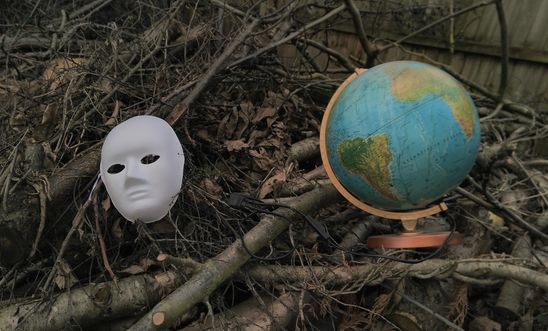 Saturday 23rd March, Jesus Lane Friends' Meeting House, Cambridge
TICKETS ARE STILL AVAILABLE ON THE DOOR
This conference will explore the threats to and the connection between environmental and human rights and will focus on how activists can make a difference.
Climate change is one of the greatest human rights challenges of our time. Extreme weather-related disasters and rising seas will destroy homes and ruin people's ability to earn a living. The link between environmental rights and human rights is not new. In the last decades Amnesty has campaigned for many jailed and even murdered environmental activists. It has called for justice for communities such as those affected by the oil spills in the Niger delta.
In today's world the rhetoric of populism is often the basis of many environmental as well as human rights threats. Also in the UK fundamental rights are in jeopardy, from Brexit to hate crime and the Human Rights Act to the freedom to protest.
Keynote speaker: Dr Damien Short
"Environmental (in)justice: reflections on the ecological crisis and human rights"
Dr Damien Short is Director of the Human Rights Consortium of the University of London. He will explore the ecological crisis from a human rights perspective, discussing a range of issues from human consumption patterns, to the rise of extreme energy and resource scarcity and the growing threats to environmental human rights defenders.
Dr Short has researched and published extensively in the areas of indigenous peoples' rights, genocide studies and environmental human rights. One of his research areas in the last years is the human rights impacts of fracking and other extreme energy processes. Finding evidence of police violence and "arrest quotas", he has argued that fracking development poses a significant risk to a range of key human rights. Today he advises local anti-fracking groups in the UK and county councils on the human rights implications of fracking.
Topic Workshops
A. Women's Rights and the Environment
Eva Rehse, Executive Director Global Greengrants Fund UK, will look at how socially defined gender roles in many societies place the responsibility for natural resource management and use squarely on women and girls. As a result, they are disproportionately impacted by environmental damage, but also uniquely placed to defend environmental rights.
B. Amnesty's policy on Climate Change
David Ford, an Amnesty activists since since 1977 and AIUK Board member for six years and Liesbeth ten Ham, Amnesty's Regional Representative for East Anglia, will discuss AI's draft policy on human rights aspects of climate change, and the recent discussions within the international movement about how it might develop.
C. Brazil
David Palmer, Country Co-ordinator Brazil, Amnesty International,will discuss the effect of industrial and agricultural changes in Brazil and its impact on the human rights of civil society, including rural communities, indigenous peoples and those acting in defence of their rights
D. India & Bangladesh
Jerry Allen, AIUK South Asia Country Coordinators Team leader, will look at Indigenous people (like Pavitri) battling against mining companies, but also the impact of climate change on Bangladesh.
Campaign Workshops 
After lunch there will be another set of workshops, focussing on how to be a better activist.
A, Writing as a form of activism
Aude Konan, novelist, journalist and filmmaker, will show how participants can use writing as a form of activism to either put a light on issues they are working to resolve or dealing with on their personal lives. 
B. Creative activism: Zines for Justice
Lucie Hilton, artist, will take you into the world of creative activism. 
C. Self-care for activists 
Beatriz Serrano
D. Fundraising
Yvonne Heaton, Community & Events Fundraising Manager
Panel discussion: Human Rights under threat: Do we need a new Playbook?
We are honoured to have Melanie Strickland of the Stansted 15 taking part in the panel discussion about the current threat to our rights. The Stansted 15 are human rights defenders who have been convicted as a result of their peaceful non-violent direct action to prevent the deportation of a group of people at Stansted Airport in 2017, some of whom are now still in the UK and have received leave to remain (or similar). The case of the Stansted 15 follows a trend across Europe of people acting for migrants and refugees who have been harassed, intimidated and criminalized for their acts of solidarity.
She will be joined by Manali Desai, Political Sociologist, University of Cambridge who will chair the panel, Tim Gee, UK Priority Campaign Manager, Amnesty UK and Eva Rehse, Executive Director, Global Greengrants Fund UK. Each will bring their insight in current threats. Dr Desai and Tim Gee will contribute their knowledge of human rights abuse respectively in India and the UK and Eva Rehse will explain how the environmental conservation space is largely blind to human rights and therefore can become complicit in human rights violations for environmental defenders. 
Conference programme
10:00              Registration opens. Coffee & Tea
                       Action & information tables
10:30              Welcome
10:35              Keynote speech:
                       "Environmental (in)justice: reflections on the ecological crisis and human rights"
11:35              Topic Workshops
12:45              Lunch
                        Action & information tables
14:00              Campaign Workshops
15:00              Panel: Human Rights under threat:
                       Do we need a new playbook?
16:00              Close
                       Action & information tables.
16:30              Ends 
Registration
All are welcome to attend the conference and to contribute. In order to cover costs a small fee will be charged. 
Full day (including lunch) £7.50 
Morning (excluding lunch) £3  
Afternoon (excluding lunch £3
TICKETS ARE AVAILABLE ON THE DOOR
If you would like to attend, but cannot afford the above fees, please do not hesitate to contact Liesbeth.ten.ham@amnesty.org.uk
Please note that this conference is being organised by volunteers and that none of the speakers and workshop leaders are receiving a fee for their contribution. All monies raised will go towards the expenses of the conference and in the unlikely event that there are any remaining funds, these will go towards the work of Amnesty International UK. 
Venue: getting there and accessibility
Jesus Lane Friends' Meeting House ,12 Jesus Lane Cambridge UK CB5 8BA
Getting there:
The Meeting house is at the corner of Jesus Lane and Park Street near the city centre (next to the ADC Theatre).
Cycle: There is a large cycle park immediately outside the Meeting House.
Bus: Many city and country routes pass near the Meeting House. Drummer Street bus station is within ten minutes' walk.
Train: It is a 30 minute walk from the Cambridge station to the meeting house. Bus Citi 1 goes from the station to Christ's college after which it is a 7 minute walk.  
Car: Park Street car park is within two minutes' walk. Approach via Jesus Lane only. Charges for Saturday for over 5 hours are however £24.80, so you may wish to use car park that is slightly further away such as Castle Hill, which is £8 for parking for the day. More details here: https://www.cambridge.gov.uk/parking 
Park & Ride bus service: from either Madingley Road or Newmarket Road, stops in Bridge Street, within five minutes' walk. Parking is free and the return fare is £3. Further details here: https://www.cambridgeshire.gov.uk/info/20149/park_and_ride
Blue Badge holders: Approach via Jesus Lane only and park in the designated bay opposite 6—11 Jesus Lane.
Accessibility
There are no steps to negotiate either to enter the premises or when inside (with the exception of access to the Caroline Stephen Room) and there is a lift to the upper floor. The entrance doors have powered openers operated by push-pads. A wheelchair-accessible WC, which meets all current guidelines, is available on the ground floor.  Please note that the lift is on the small side and large wheelchairs do not fit. A transit wheelchair is available.
There are hearing induction loops in the Meeting Room and the Ann Docwra Room (on request).
Dietary and other requirements
If you book lunch, please note that there will be plenty of vegan and vegetarian options. If you do have any other dietary or accessibility requirements (such as a hearing loop), please contact Liesbeth ten Ham on liesbeth.ten.ham@amnesty.org.uk prior to the conference. 
Attendance by 14-17 year olds
Young people over the age of 14 are very welcome to attend and contribute. For those aged 14-17 years, please download this parental consent form here and send it after completion to liesbeth.ten.ham@amnesty.org.uk 
Parents and guardians should be aware that this conference will discuss human right violations, including possibly sexual violence, which may be upsetting to your son or daughter. We therefore ask parents/guardians to carefully consider if this conference is suitable for their child. Upon arrival your child will be introduced to one of the conference organisers with whom they can speak if they so wish. 
Conference Papers & Coffee/Tea mugs
The conference agenda and papers can be downloaded here. If you would like to have your own personal copy at the conference, please print it out and take it along. There will be no individual copies at the conference.
We would also like to encourage you to bring your own tea/coffee mug so we can limit and reduce the number of disposable mugs. There are facilities to clean these in the upstairs Aldren Wright room and kitchen after lunch.
View latest posts