This November: Letter writing, Talk Stop Torture in Morocco, stall with immigration bill petition and much more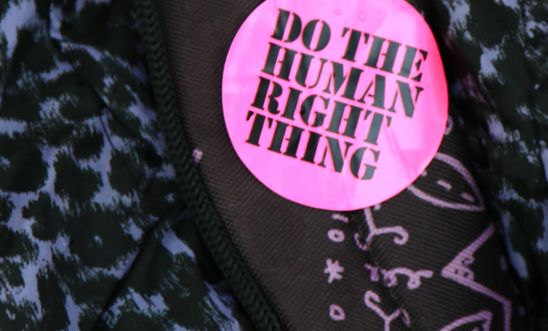 Writing solidarity messages, taking action to stop torture in Morocco as well as hearing more about the human rights situation in the country, a campaigning and fundraising stall at Market Square; this November sees a range of events organised by members of the Amnesty International Cambridge City group. The events are held at different days and have different themes, but they are all organised so that we take action together and make a difference for those individuals around the globe who need justice. I hope you will be able to join one event or more!
On Tuesday 10th November, there is the bookclub, reading "A place called Winter" by Patrick Gale. Full details can be found here.
On Thursday 12th November, 7.30pm at the Jesus Lane Friends' Meeting House, we're very pleased to welcome Jamie Wheeler-Roberts, Amnesty's volunteer country co-ordinator for Morocco who will give an update on Amnesty's current Stop Torture campaign in Morocco and Western Sahara. Jamie will specifically talk about new torture cases which Amnesty has recently started campaigning on. There will be letters for signing. Further details on the talk can be found here, and further information about the use of torture in Morocco can also be found here.
On Saturday 14th November there will be a campaigning and fundraising stall in the Market Square, 10.30am-1pm, where we will collect signatures for a petition to the government, asking for two key inclusions in the Immigration Bill which is currently making its way through parliament - ending indefinite detention and extending refugee family reunification. So if you feel passionate about improving the situation of asylum seekers in the UK, please come along and support this. (See right hand column for more information on the petition.) 
The Stop Torture subgroup meets on Tuesday 17th November to write letters and plan actions (details here). The following day, on Wednesday 18th November, the LGBTI subgroup meets to write letters and solidarity messages on behalf of LGBTI activists and victims of human rights abuse in Belarus, Greece and Turkey (more details here). 
Please join at one or more occasions this November. Many of these events are organised by the group's subgroups, a list of which can be found here. Please consider joining one of them (contact details are also here). You can write letters from home, or help organise an event, it's up to you how much time you commit. Whether you're an old hand at grass roots campaigning, or you've never done anything like this at all, you'll enjoy meeting (or being in touch via e-mail with) like-minded people and really making a difference. 
View latest posts