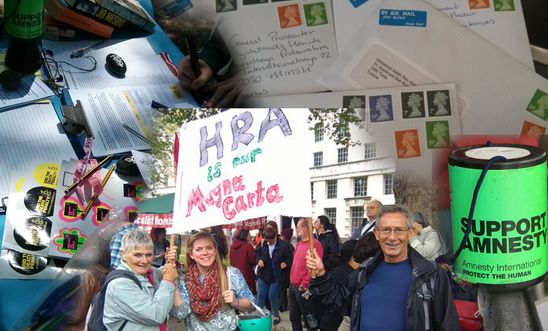 If one of your New Year resolution is to do your bit to make the world a better place in 2016 and if you live (close to or) in Cambridge, then we hope you'll be able to join our events this year and join our campaigns. If you have never been to one of our meetings, we are a friendly, welcoming bunch! 
We've got some great events lined up:
Weds 6 Jan, LGBTI subgroup meeting (details here)
Thurs 14 Jan, Talk about the campaign to close Campsfield (details here)
Tues 19 Jan, Bookclub What's the What by Dave Eggers (details here)
Tues 26 Jan, Stop Torture sub-group meeting and letter writing (details here)
Weds 27 Jan, Fundraising dinner at Al Casbah on Mill Road (details here)
Thurs 28th Jan, Asylum project subgroup meeting (details here)
Sat 6th February: Women's Rights Conference. Registration to open in a few days. Key note speaker Egyptian human rights lawyer Azza Soliman, workshops and panel discussion with regards to women on the move, with speakers from Amnesty and Set her Free campaign, in addition to lots of actions and campaigning. 
If you would like to campaign on a specific issue, we also have several subgroups which you can join, details of which can be found here. 
View latest posts