MP Daniel Zeichner joins Online Vigil 24 January for Cambridge Student Giulio Regeni Murdered in Egypt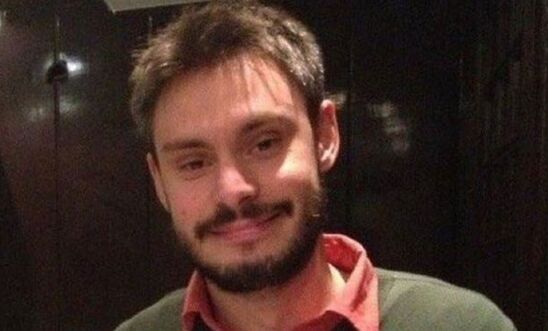 Giulio Regeni murdered 5 years ago in Cairo
Vigil for Giulio Regeni: Cambridge PhD student murdered in Egypt in 2016
When: Jan 24, 2021 06:30 PM London time
Daniel Zeichner MP and Vicky Blake, national president of UCU will join Cambridge City Amnesty Group for a minute's silence at an online vigil on Sunday 24 January 2021 at 6.30pm in memory of Giulio Regeni, the Cambridge PhD student who disappeared five years ago on the 25th January 2016.
His mutilated body was found on February 3, 2016, in Cairo, Egypt, bearing signs of torture. So far justice has not been done and the Egyptian authorities have obstructed a proper investigation into his murder.
Debora Singer Amnesty's Country Co-ordinator for Egypt will also speak briefly, remembering Giulio Regeni and demanding justice for him and other victims of human rights abuses by the Egyptian regime. A minute's silence will conclude the event.
Please note capacity is limited to 100 participants and registrations will be approved manually so there may be delay before receiving details of how to log in.
Register in advance for this meeting:
https://us02web.zoom.us/meeting/register/tZItdumsrT8oG92wfLx5RF4BHge9M-6zDpEw
After registering, you will receive a confirmation email containing information about joining the meeting.
View latest posts