More than a hundred attend Vigil for Giulio Regeni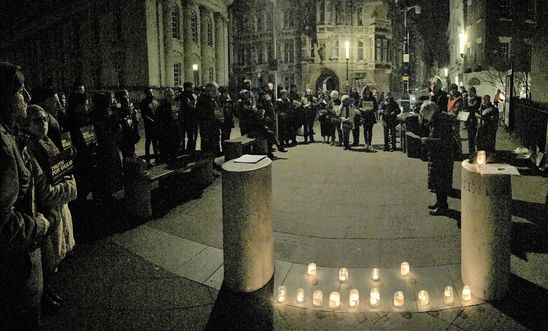 Cambridge Vigil for Giulio Regeni
Over a hundred people gathered at a vigil in Kings Parade Cambridge on 25 January to mark four years since Cambridge PhD student Giulio Regeni was murdered in Cairo on the same day in 2016. The vigil was led by Daniel Zeichner, MP for Cambridge, supported by Giulio's friends and colleagues, who along with Amnesty and other human rights groups demanded a proper investigation into his torture and murder. 
The Egyptian authorities have never properly investigated Regeni's murder and there are widespread concerns that the authorities themselves are responsible for his killing. There are many other victims of human rights abuses in Egypt and Amnesty's "Truth for Giulio" campaign demands justice for them too.
A similar action is taking place in London on Saturday 1st January at 12 noon outside the Egyptian Embassy when campaigners will deliver a letter demanding a full, impartial investigation into Regeni's murder and justice for Egypt's disappeared.
View latest posts